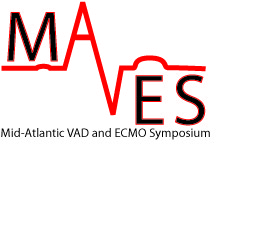 Due to COVID-19 (Coronavirus) the Planning Committee has made MAVES a Live Webinar. We Have also added presentations that discuss COVID-19 and ECMO considerations.
Early Registration Closes 4/20/20!!! Please join us for our 12th annual Mid-Atlantic VAD and ECMO Symposium (MAVES). To Register click on
'>Paypal registration below, select Attendee or student, fill out all fields and complete registration with payment and you are done! Please send questions to treasurer@mdperfusion.com Webinar updates/access/verification will be emailed soon.
https://mdperfusion.com/wp-content/uploads/2020/04/MAVES-20-Webinar-Brochurev2.pdf
---